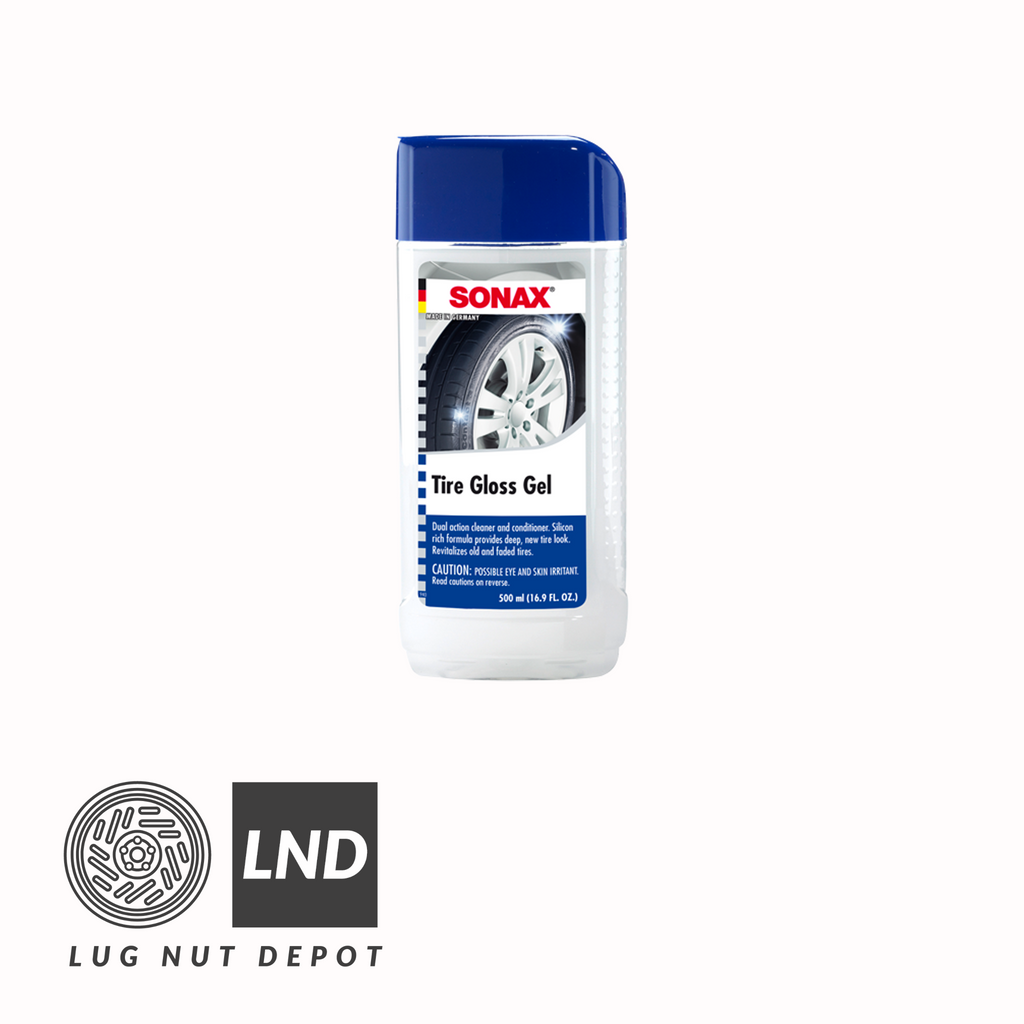 Sonax Premium Gloss Tire Gel
Sonax Premium Gloss Tire Gel creates a long-lasting shine and protect against UV rays; which damages tires and causes browning, aging, cracking and fading.
Penetrates deep into the tire surface to hydrate, revitalize and restore tires, leaving them looking new again with a semi-gloss finish.
*Bottle may be different then pictured due to re-design*
Shipping
Lug Nut Depot currently uses Canada Post as our main shipping option. All orders will be sent out with Canada Post by default. International/USA orders are charged shipping and subject to duty fees. All duties are to be paid by the receiver. Shipping rates are subject to change in price for international/USA orders.  Orders take 3-7 business days to arrive in Canada. 
Returns
If you are not satisfied with your order or you have ordered/received the wrong products send us an email at sales@lugnutdepot.com Any customer returning product because they have made an error while ordering will have to pay shipping back to Lug Nut Depot.