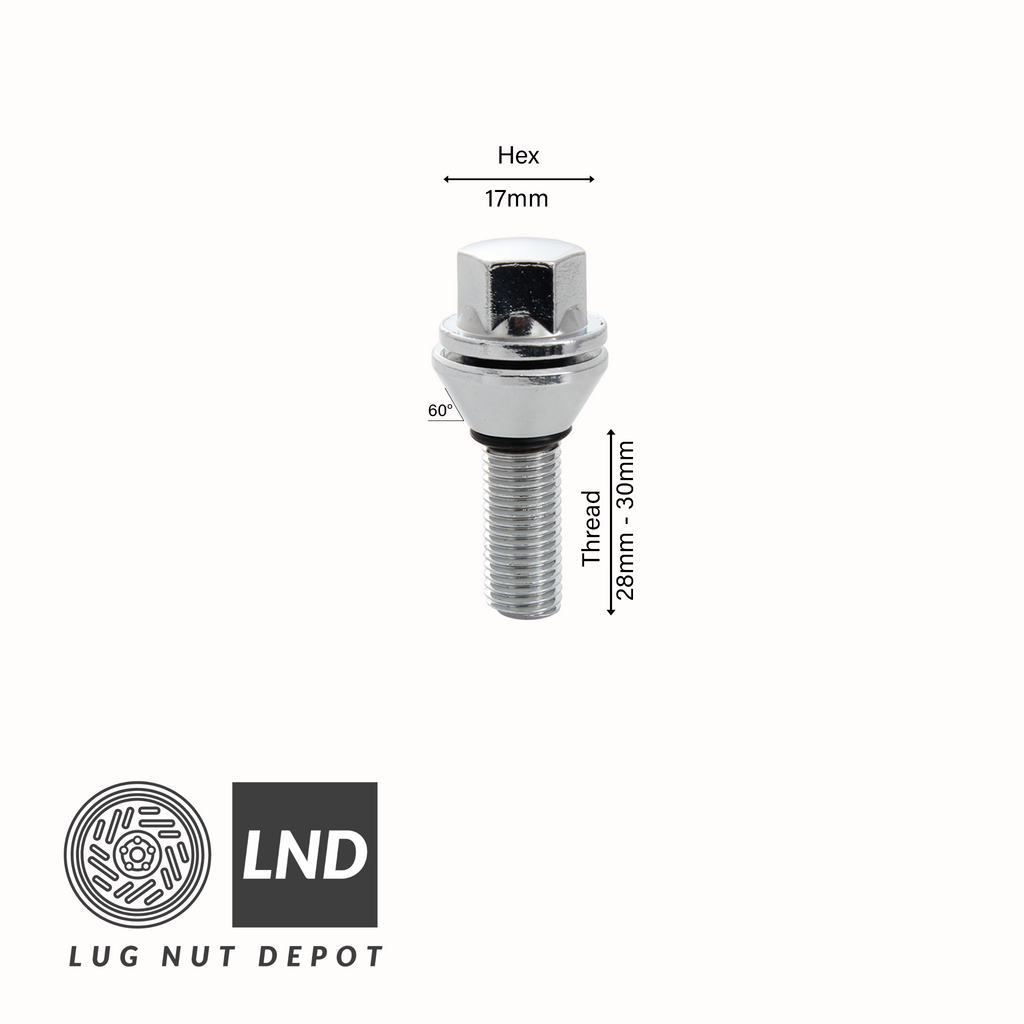 These bolts feature an innovative floating conical seat collar, Also known as "wobble bolts", that allows movement up to 3mm of a wheel's PCD. Say your wheel is 5x114.3 and your car is 5x112, These bolts will allow for your wheels to fit your car.
17mm Hex
Chrome Finish
Sold In Packages Of 20
Shipping
Lug Nut Depot currently uses Canada Post as our main shipping option. All orders will be sent out with Canada Post by default. International/USA orders are charged shipping and subject to duty fees. All duties are to be paid by the receiver. Shipping rates are subject to change in price for international/USA orders.  Orders take 3-7 business days to arrive in Canada. 
Returns
If you are not satisfied with your order or you have ordered/received the wrong products send us an email at sales@lugnutdepot.com Any customer returning product because they have made an error while ordering will have to pay shipping back to Lug Nut Depot.